Sarah Antonucci

Broker

,

Broker / Owner

in Bozeman, MT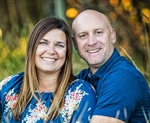 MT License #
RRE-BRO-LIC-53018
Expertise Types
Buyer Broker, Manufactured Homes, Mobile Homes, New Homes, Property Management, Residential, Single Family Homes, Townhomes
Sarah is a Montana girl, having been raised in the Central Montana city of Lewistown. Sarah attended MSU- Bozeman and fell in love with the community and people. During her sophomore year Sarah met her now-husband who she has four beautiful children with! Sarah graduated from MSU with honors with a degree in Construction Engineering Technology.
Sarah and Abram were fortunate to find great jobs in Idaho. However, both wanted to return to Bozeman as soon as possible. They returned to Bozeman in 2009 and are glad to make Bozeman their home. Sarah is a hard working, go getter with a courteous and charismatic personality. With this approach and attitude, she guides clients to making their dreams a reality in Southwest Montana.
With a degree in Construction Engineering Technology and more than 10 years experience in commercial and residential construction management, Sarah has the tools, knowledge and expertise to help make your real estate transaction a success! Communication and contract management are some of Sarah's professional skills she obtained from the construction industry. She loves new construction and can guide any client from a vision to completion of their new home.